Mother's day is right around the corner. This day is one of the most emotional and hearty holidays, and you, as a business owner, cannot just ignore it.
This Mother's Day, gift givers will spend a record-breaking $25.0 billion on their mothers and other women in their lives, according to an April 2019 report from the National Retail Federation (NRF), up from $23.1 billion last year.
If social media is one of the highest performing marketing channels for your business (and even if it is not yet), you need to make the most out of it to drive those shoppers to your business.
Connecting with your fans, followers and customers over a holiday like Mother's Day is bound to get some serious attention. Whether you're a small business owner looking to get people to come out and shop gifts, or a small bakery recommending your place as the best spot in the area to take mom for brunch over the weekend, it's the perfect opportunity for you. Without any doubt, you want your customers to think of your business first when they are doing something special for their mothers.
To make your social media most effective, make the holiday a centerpiece and get creative in order to stand out. Below you will find some really inspiring visual posts along with a ready-to-use graphics.
I hope they will get you into your most creative you. Just pick a design and make it fit your brand identity by adding your logo and using your brand colors. (if you need a helping hand, you can write to us and we will prepare a custom design just for you).
So cute design (put your brand and you will rock) (edit the design)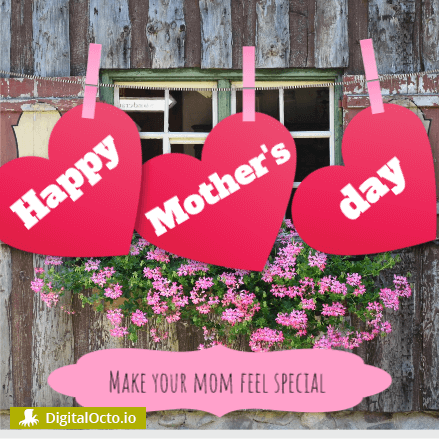 Invite your customers to shop from you. Promote your best selling products (edit the design)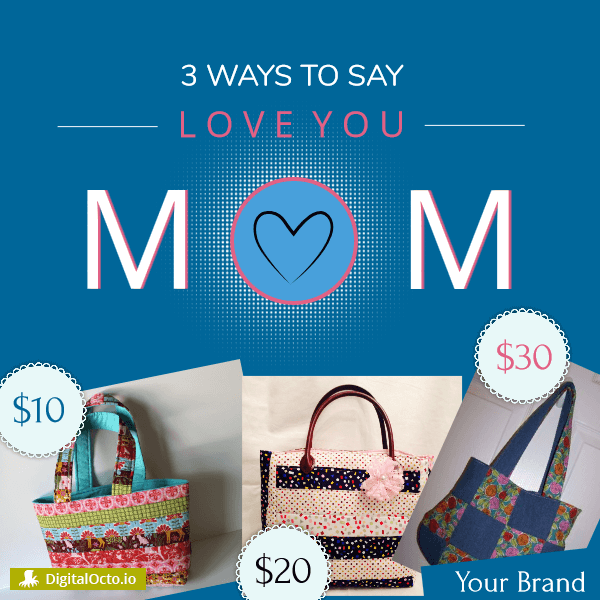 Show love with your brand message (edit the design)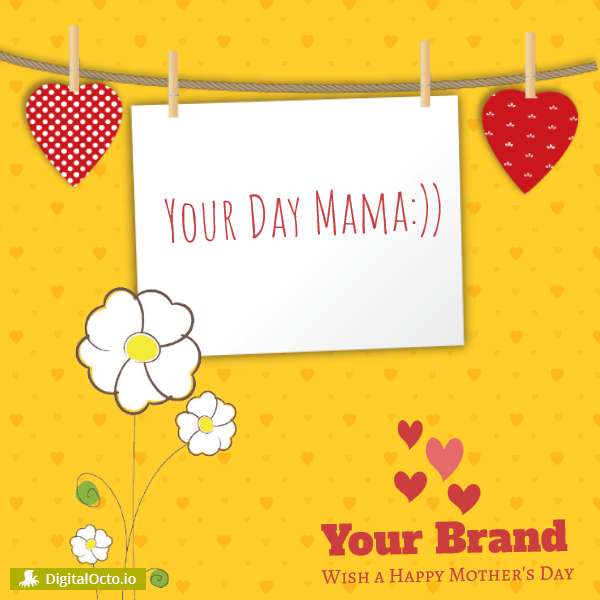 Original message and a product – it's all about simplicity (edit the design)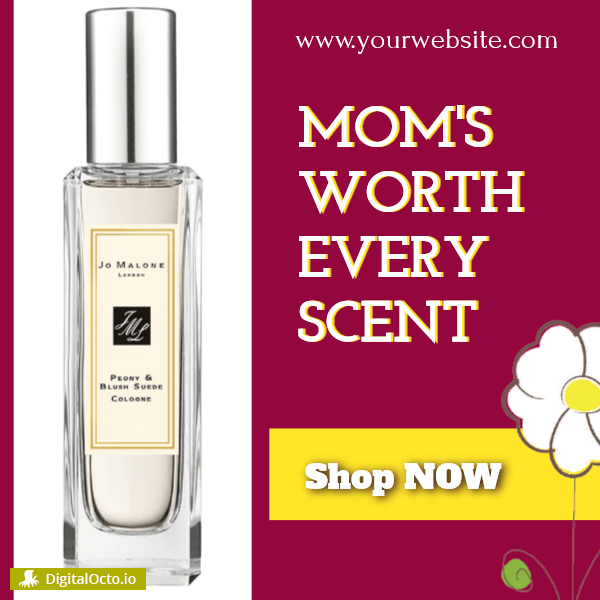 This design is for bakery, but you can easily promote with it any other food business (edit the design)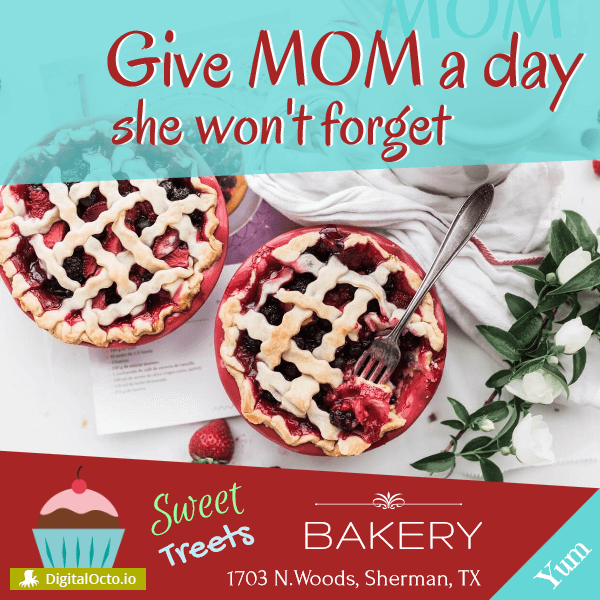 Touching message and discount – a good combination (edit the design)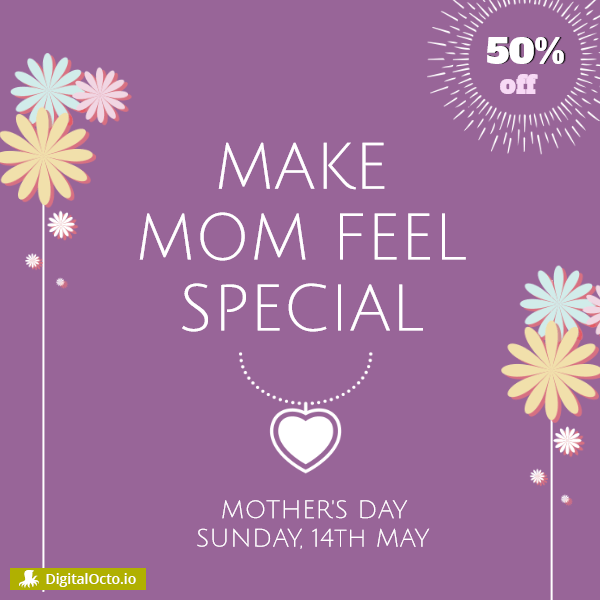 Thank you is a magic word (edit the design)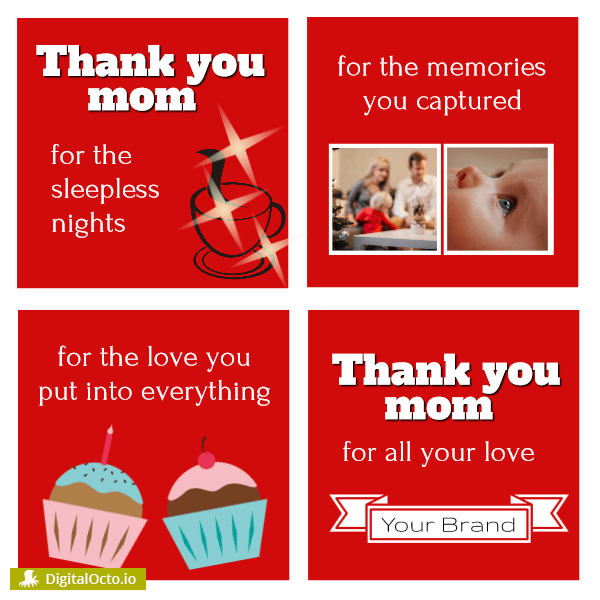 NB: We will continue updating the post with new ideas, so keep checking. If you need help with a design, do not hesitate write. For more images and quotes for Mother's day, you can take a look at https://digitalocto.io/design/mothers-day/