DigitalOcto is a simple, quick and intuitive platform. It is designed this way because business tools should do the work for you, not make more work for you. DigitalOcto helps anyone build dynamic, beautifully branded visual posts and share them on social media in as little as a few minutes!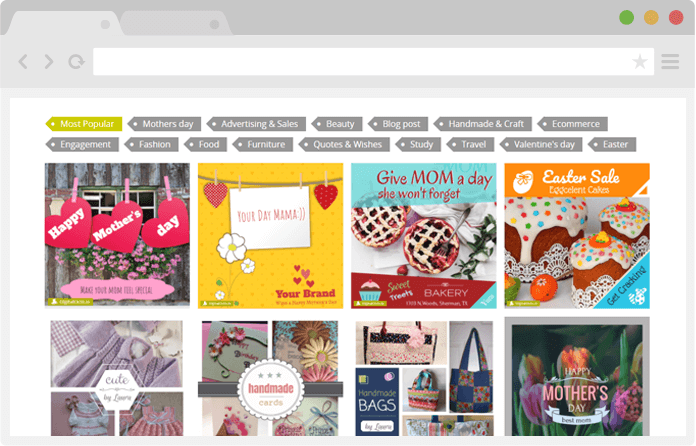 Having great ideas is one thing. Applying them on the go is an entirely different world. DigitalOcto's library of design templates helps you compose social media posts, based on proven and professional designs that will spark conversations and maximize the organic ROI of your content.
Systematically – day after day!
Unlimited access to more than 500 unique premium editable designs.
drag, drop and publish

industry agnostic – great fit for any industry

based on current social media trends, holidays, events and different business purposes
Create social media content that looks even more professional and appealing!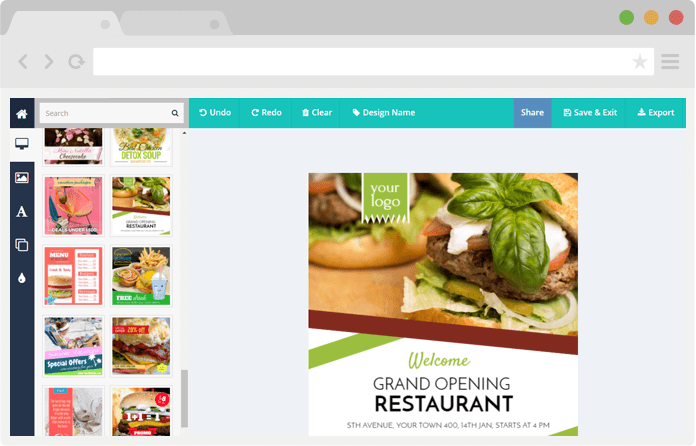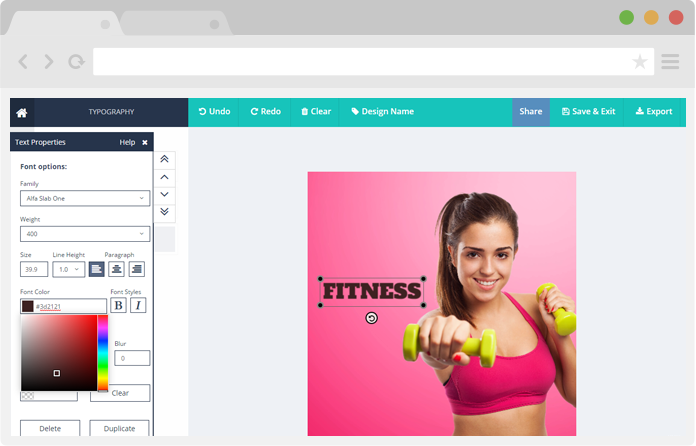 Everything you need to design your own ideas or customize any of our 1500+ templates for your social media posts.
Photo Library – hundreds of premium images and ability to add your own photos
Basic features – add logo, change text and more
Advanced options – create complex designs with ease
VARIETY OF DIFFERENT POSTS
It's so easy to bore your social media fans by publishing the same type of content over and over again. DigitalOcto has a solution – it allows you to publish different types of posts depending on the social media you want to post to.
Yes, that's true – all types of posts from a single platform – Status, Photo/Video, Carousel, Photo Album, Slideshow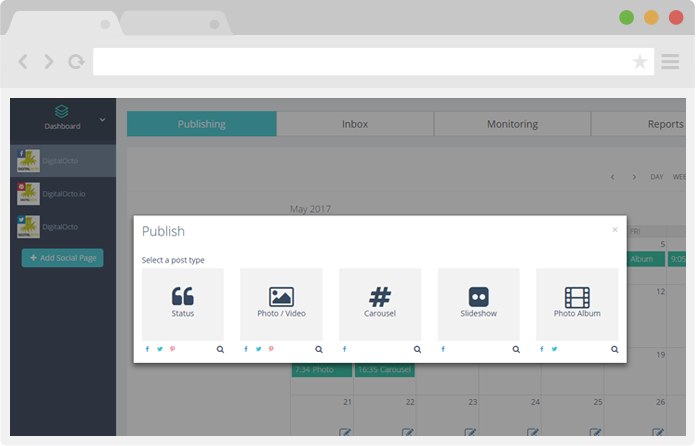 SHOW POST MOCKUPS, NOT IDEAS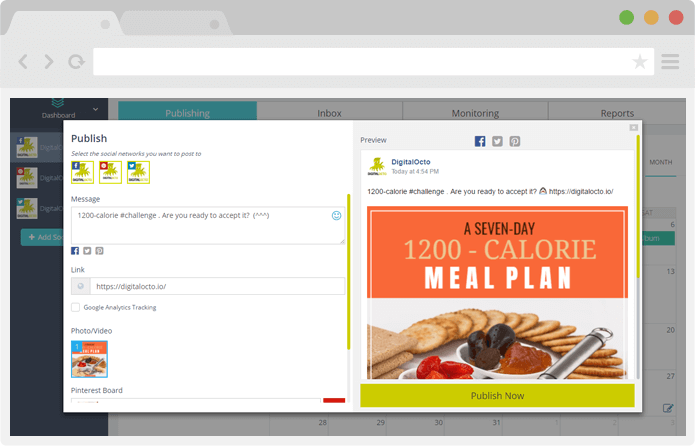 An image is worth a thousand words. What about a mockup then?
DigitalOcto's built-in Previews show you what your posts are going to look like on Facebook, Twitter and Pinterest.
Good bye guess work.
SMART PUBLISH & SEAMLESS SCHEDULE
Be smart. Do not leave anything to chance
Get maximum reach! Let DigitalOcto's Smart Publish pick the best time to publish the post when your fans are most active.
This is how you will get more engagement with your audience.
Schedule
Schedule content and time sensitive promotions to automatically post at optimal times. Your page stays active, even when you're not.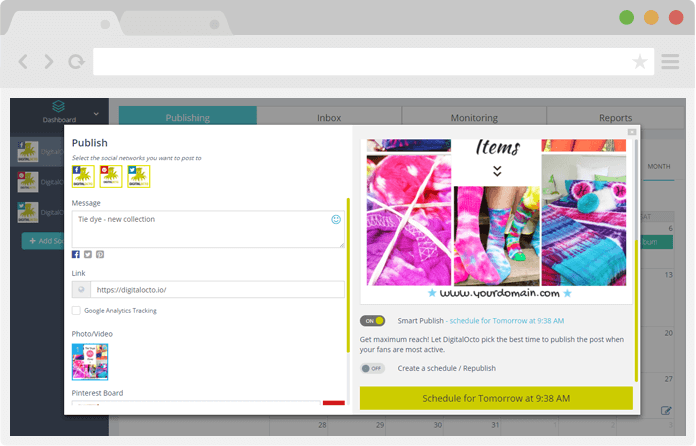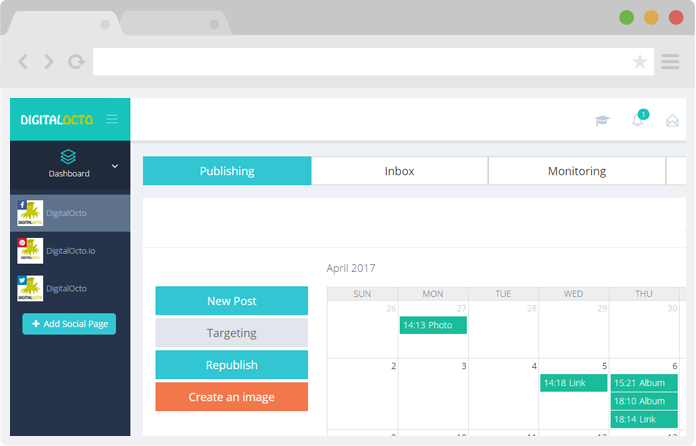 Create and deliver content to Facebook, Twitter and Pinterest all from the same tool. You can connect your social media channels and easily manage content, while protecting your brand.
Post different type of content,

Attach photos and links

Use network specific audience targeting

Track your social media posts with Google Analytics campaigns

Try Today. it's free
It's a marketing team in your hands!